WildBlue, offering luxury lakeside living on 3,500 breathtaking acres nestled between Naples and Fort Myers, has just celebrated the groundbreaking on Phase I of its incredible lifestyle amenities.
Construction has begun on The WildBlue Sports Club, which will have its grand opening in Summer 2021.
The Sports Club will offer an inviting and relaxed atmosphere, where residents can enjoy the best of WildBlue's friendly lakefront lifestyle.
The WildBlue Sports Club has beautiful interiors and exteriors, created by Clive Daniel Hospitality, that reflect modern luxury and coastal flair. Each and every interior finish was carefully selected to create an experience that is warm and welcoming. Soft grays and blue accents serve as the canvas for this breezy, light-filled Sports Club. The gathering terrace, with its outdoor bar and comfortable seating, is a great place to relax and socialize with family, friends and neighbors. This spectacular semi-open area features wonderful pool views, surrounded by lush greenery. From the front door to the pool area, the Sports Club brings residents the very best in casual Florida living.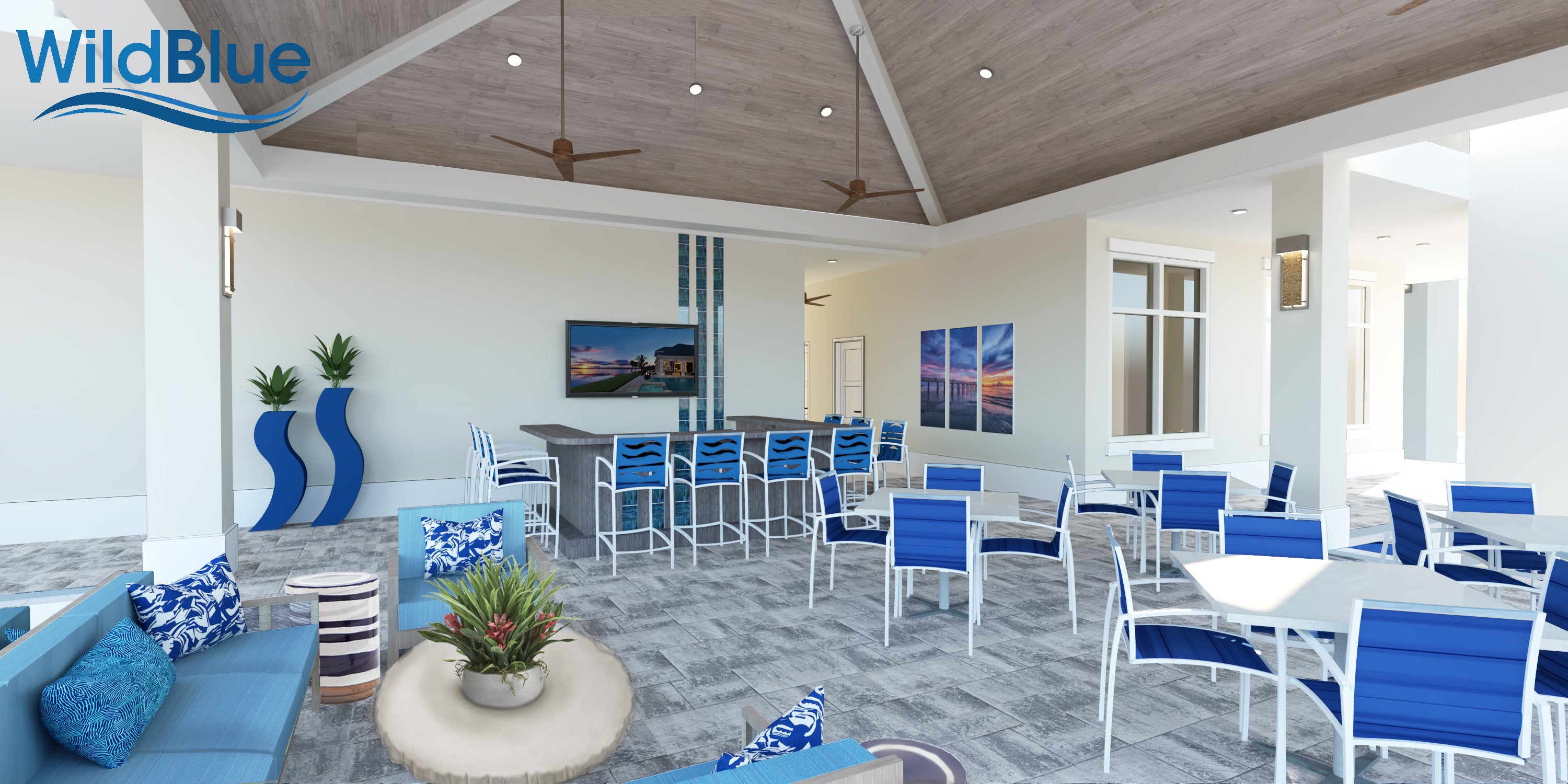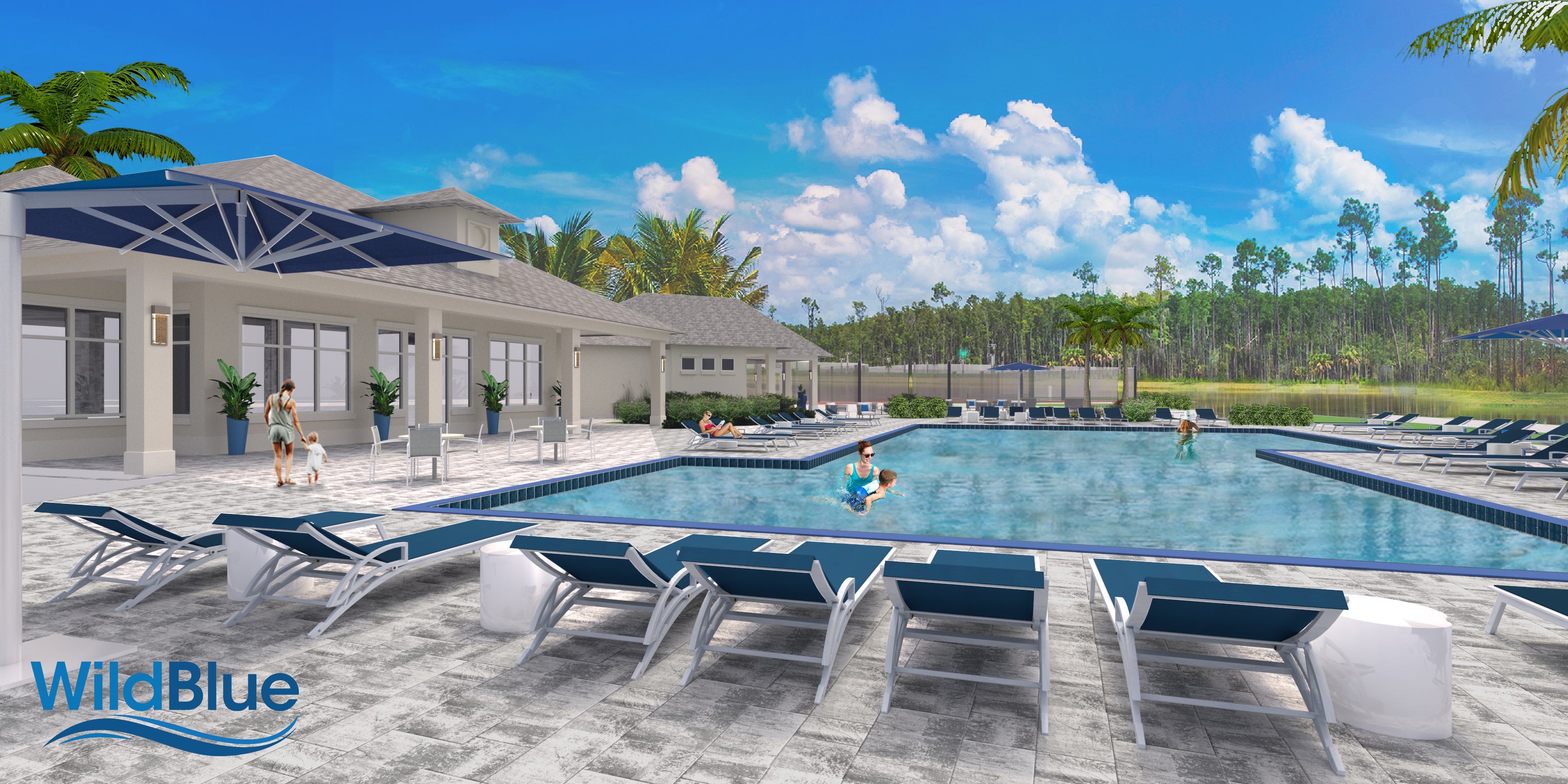 WildBlue Social Club, What's next…
Phase II of the lifestyle amenities include The Club at WildBlue, which will offer an active lifestyle, a variety of social events and inviting atmosphere that define the WildBlue experience. The social club will feature an open-air terrace for a casual or an intimate dinner, main dining with bar area, card room, private dining room, tiki bar, resort pool and cabanas.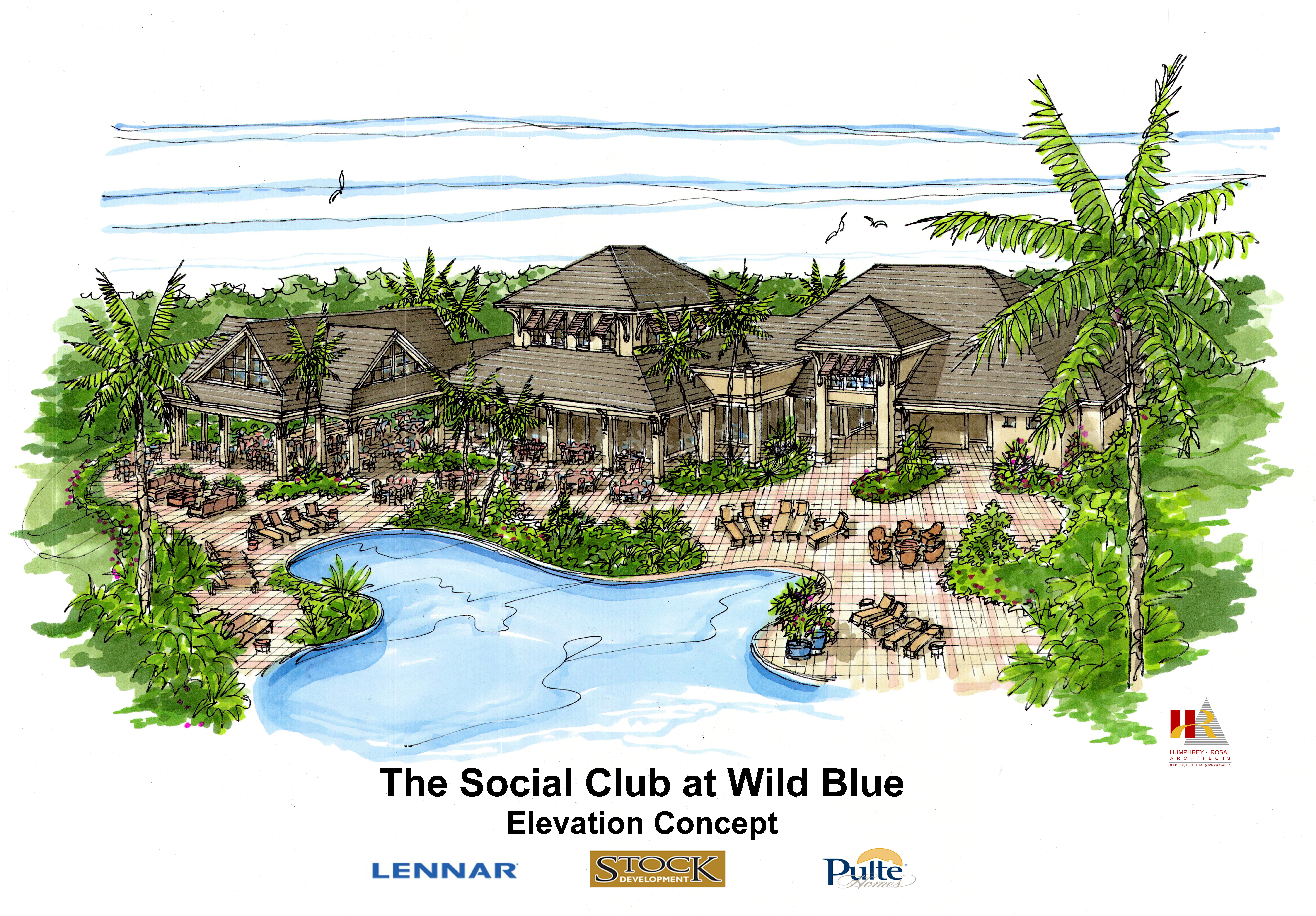 Relaxed yet sophisticated, The Club at WildBlue celebrates the Florida lifestyle with interior and outdoor spaces that feature light tones with blue accents and plenty of comfortable seating throughout.
Outside, the tiki-style bar overlooking the pool and beach area is designed for comfort and casual elegance. There's a mix of lounge seating for socializing with friends—from intimate gatherings to larger group. Inspired by WildBlue's gorgeous surroundings, the tiki bar's color palette is the reflection of the blue freshwater lakes and beautiful sunset warm tones. Natural inspired elements will set the mood for the residents to enjoy breathtaking sunsets.